Embark on an Unforgettable Fishing Adventure
Explore the South Padre Island Aboard Our Boat Charters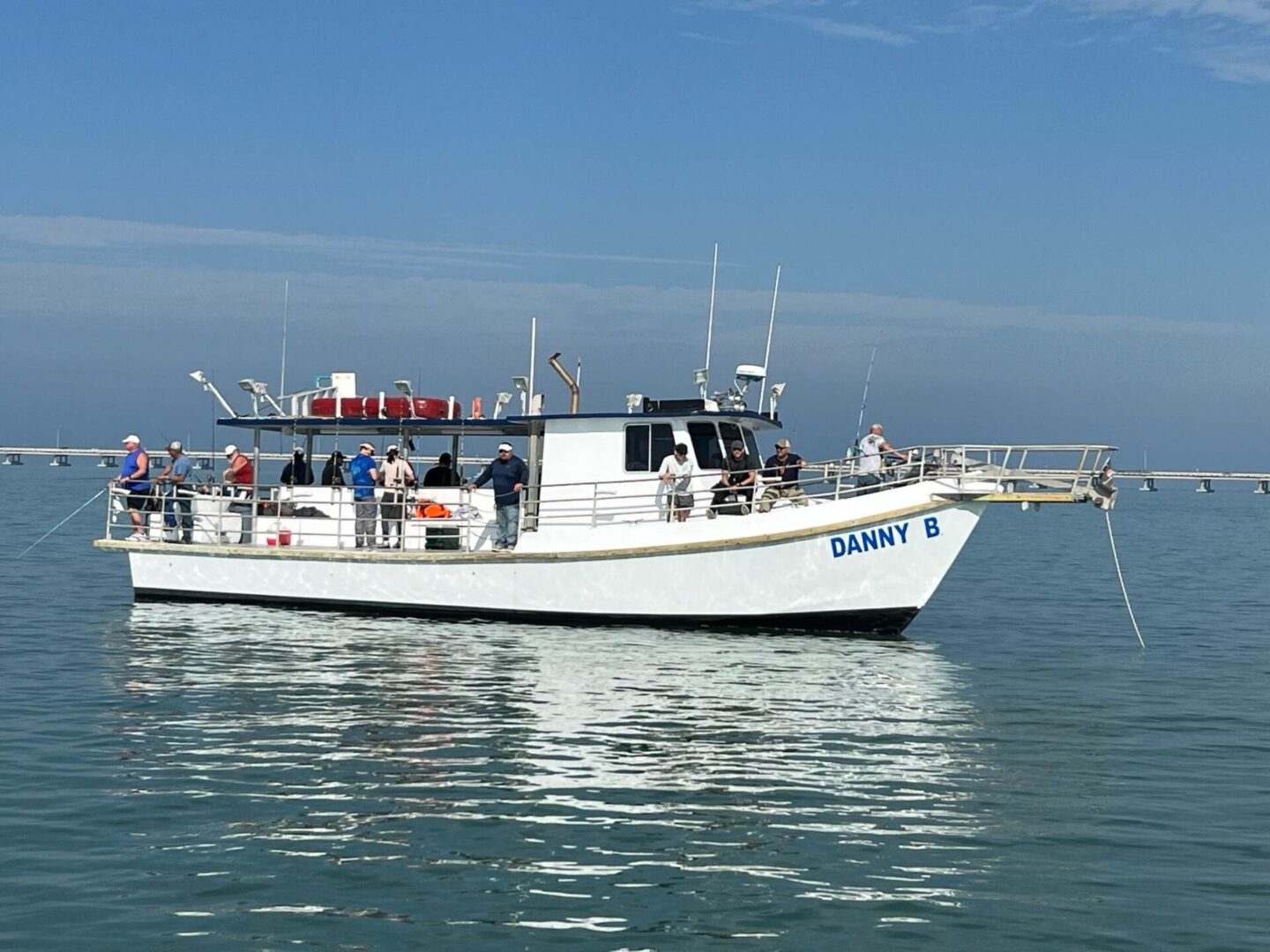 Embark on an Unforgettable Fishing Adventure
Explore the South Padre Island Aboard Our Boat Charters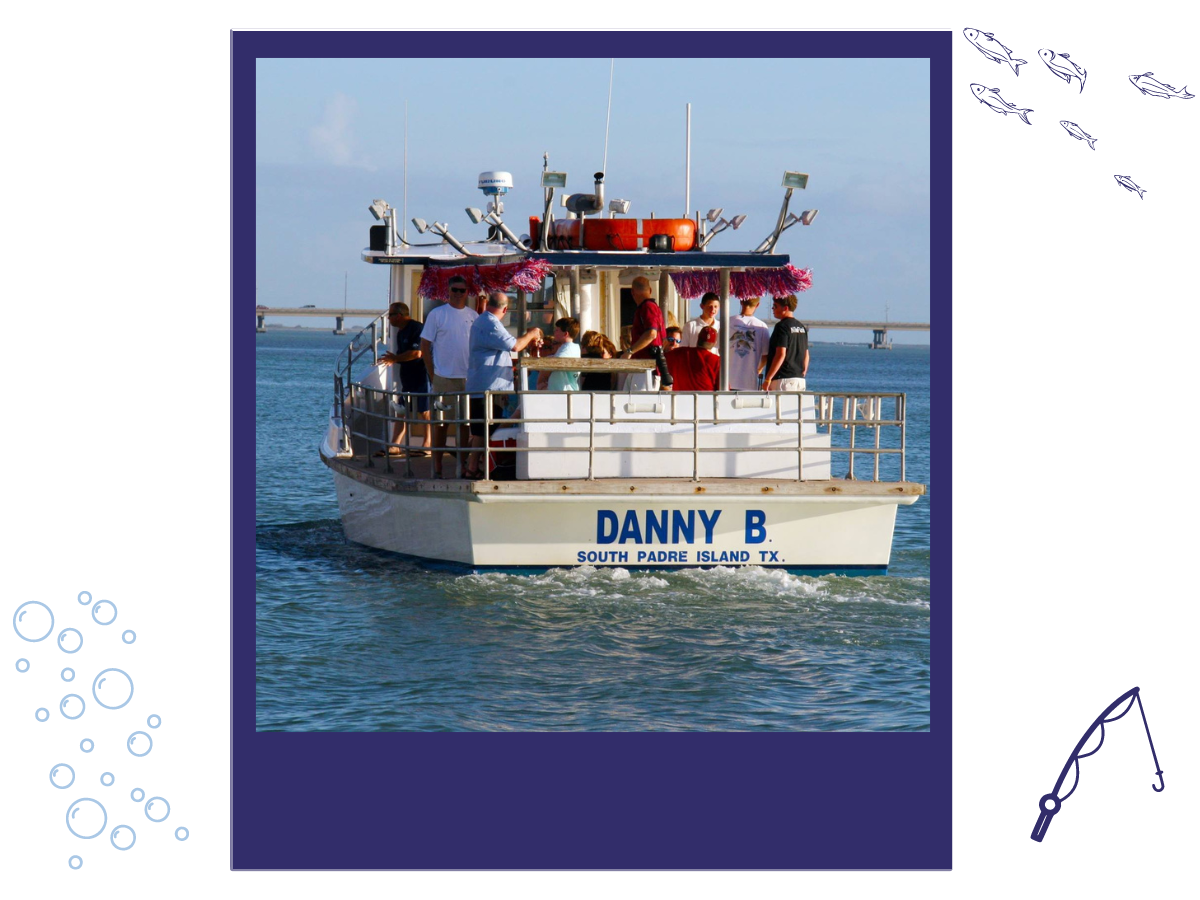 Providing Boat Charter
Services Since 1980
Enjoy recreational water activities offered by Danny B Bay Fishing Charters. We have been providing South Padre Island trips and Gulf of Mexico tours for more than 40 years.
Experience inshore bay fishing along the Texas coast aboard our party boat, the "Danny B." It is 50 ft. in length with a 16 ft. beam that can carry a full crew and up to 43 passengers.
USCG inspected Vessel
Owner Operated
Wheel Chair Accessible
Restroom on Board
Fish Cleaning Services available
We offer seasonal Port of Brownsville tours and memorials at sea. You can also visit Lower Laguna Madre Bay to watch dolphins, birds, and sunsets.
Dolphin Watch
Memorials, Spreading of Ashes
Port of Brownsville Tours (Jan-March)
Private Charters are available
Port of Brownsville
4-hour narrative historical tour of the Brownsville ship channel, Shrimp Basin and the Port of Brownsville
A sightseeing tour of the Laguna Madre area that includes:
International ships
Naval ships that are being decommissioned
Oil rigs that are being serviced
Space X launch site
Wildlife sightings including migratory birds and dolphins
Every Tues and Thurs (January-March) from 9am-1pm.
Must call for reservations
Dolphin Watch tour
12:30pm-2pm Come see the Bottlenose Dolphins in their natural habitat up close on a boat ride in the Laguna Madre Bay.
Dolphin Watches
12:30pm-2pm
$20 per person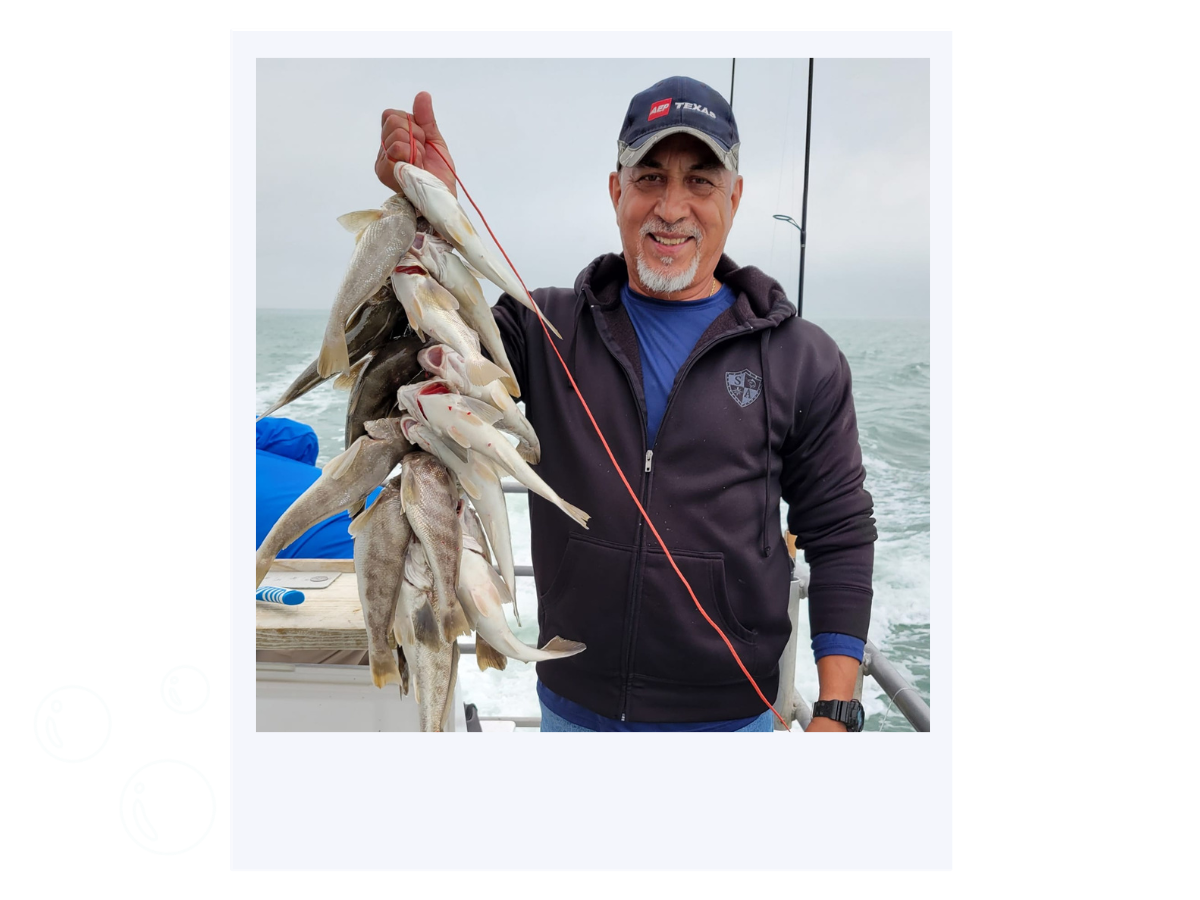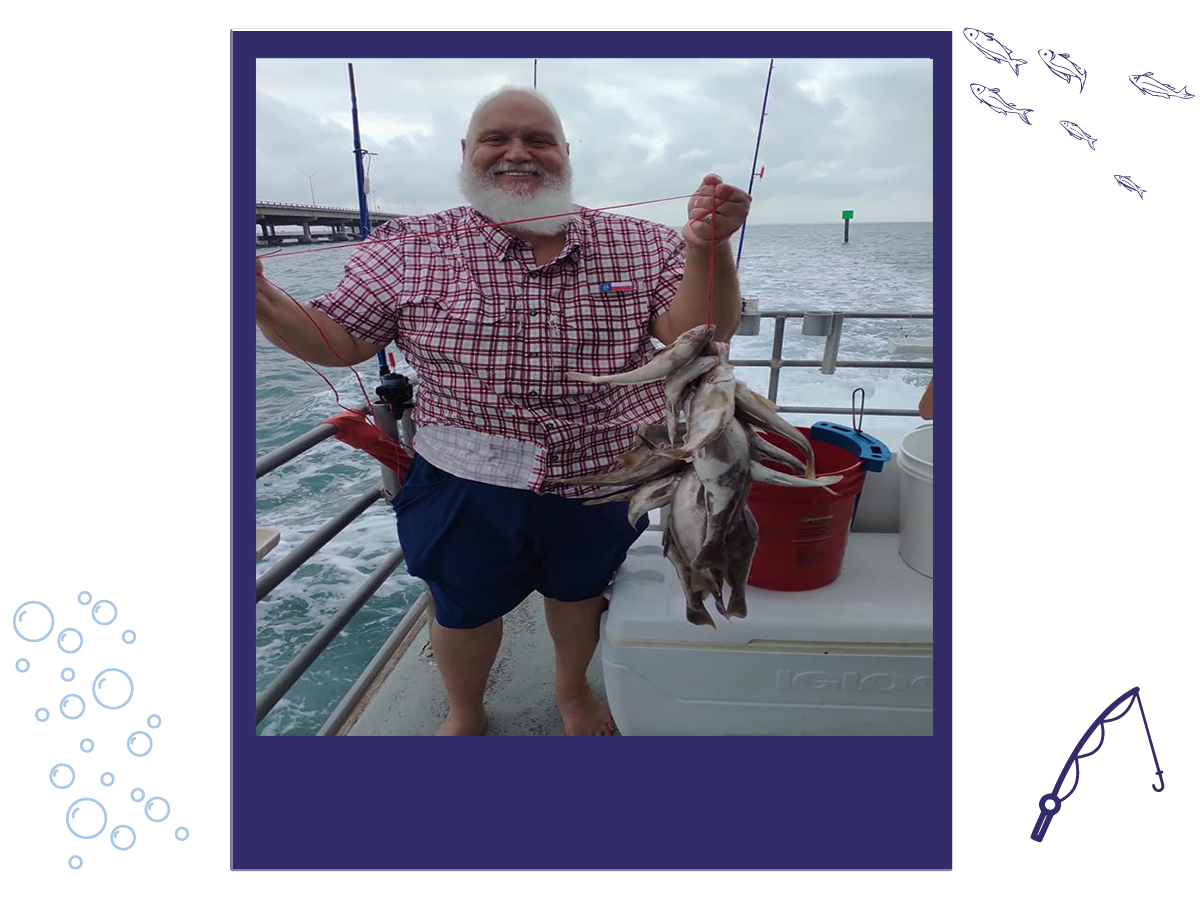 Whiting
Sand Trout
Black Drum
Croaker
Kingfish
Shark
Sheepshead
Stingray
The state of Texas requires that everyone over the age of 17 and up, have a Texas fishing license.
You can purchase a one day fishing license at www.tpwd.texas.gov
Bay Fishing Times:
8am-12pm
2pm-5pm
6pm-9pm (seasonal)
$35.00 per person (Includes: Rod, Reel, & Bait)
Contact us to learn more about our services or to join our tours. Our team is ready to answer your questions.